Hitt Hiller Monfils Williams LLP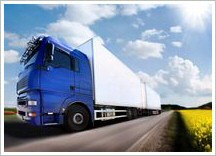 No one in the Pacific Northwest devotes more to the defense of the trucking industry than Hitt Hiller Monfils Williams LLP. Trucking is the single largest portion of our practice. It is an area in which we are widely known and respected.
Trucking Defense
With the experience of handling thousands of trucking cases and claims for companies of all sizes, we have seen it all.
We are on immediate response teams for trucking companies and insurers because of our vast experience and because we get results.
We deal with DOT investigations and inspections, work with accident reconstructionists and respond to the scene of major accidents throughout the Pacific Northwest.
We are often called on to speak at OTA and ATA seminars. And our clients, who include some of the best known names in the industry, call on us because of our commitment to the industry.
Trucking Defense Cases
Mass freeway pileups
Roll overs and improperly loaded or secured trailers
Brake failures
Road rage
Bridge collisions
Pilot car error
Diesel fuel-hazardous material spills
Government clean-ups
Right-turn squeeze collisions
Cargo (Carmack Amendment) claims
Workers' compensation claims

Discrimination and retaliation claims
Death and catastrophic injuries
Fraudulent soft tissue back and neck claims
Owner Operator Leases
Brokers and freight forwarders
Federal Leasing Regulations
MCS-90 and insurance coverage issues
Hours of Service Violations
Punitive damage claims
Office Location
411 SW 2nd Avenue
Suite 400
Portland, Oregon 97204
Tel. 503.228.8870
Fax 503.228.4250
Map & Directions